Summer camp is often a rite of passage for many kids throughout the summer; not just because it takes up hours of the day while adults work. It's about enhancement, education and most of all, experiences. So while this pandemic has shut some of the doors to many summer camps in Arlington, there are still ways to connect with your favorite locations, even if from afar and in front of a screen. FYI – Summer camp isn't canceled – it's just gone online.
We will continue to do our best to keep this updated as we learn about new options. Please email us if you have a camp suggestion for us to add.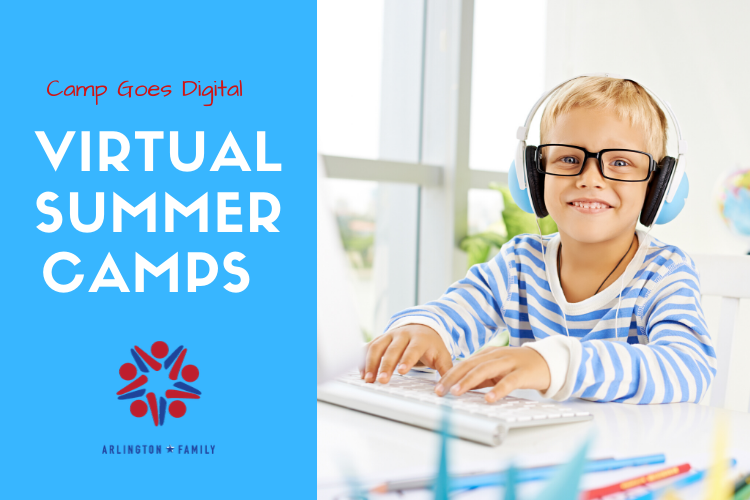 RIVER LEGACY LIVING SCIENCE CENTER
Summers in Arlington wouldn't be the same with fun at River Legacy Living Science Center. A true gem in the city, River Legacy has shifted their normally very booked camps to an online offering for all ages. With greatly reduces fees from their normal class, this is an opportunity to see why there's normally a long wait list for this one! Get details here.
CODE NINJAS
So this one isn't technically Arlington, but just south of us (and east of us in Grand Prairie), Code Ninjas is keeping kids busy with their online summer camps. Minecraft, Python, and all that online stuff that makes kids today much smarter than us. At least if their online they can learn how to make a million. Get details here.
LINDSAY'S ART CART
Honestly, I can't recommend Lindsay's Art Cart enough. Her free virtual art classes throughout the pandemic is how both my kids and I have kept it together. However, she's just launched her newest concept, Family Collaborative Painting, which is a self-guided, 5-day e-course you do as a family – that's is as much art as it is therapy (she actually partnered as well with a therapist, too!) Get details here.
VARSITY TUTORS
While we'd like to really to share as many camps in Arlington, when camps are conducted online, location isn't a boundary. However, one of the largest camp offerings is also FREE with some classes led by celebrities. Varsity Tutors has live classes that span for weeks with everything from cooking to art to theatre to songwriter and so more for all ages. (There's even 5th grade math on here if your kid wants to get ahead!) And did we mention its free? Can't beat that! Get details here.
If you're looking for other camps outside of Arlington, visit here for additional recommendations.